Pimp Your Mimosa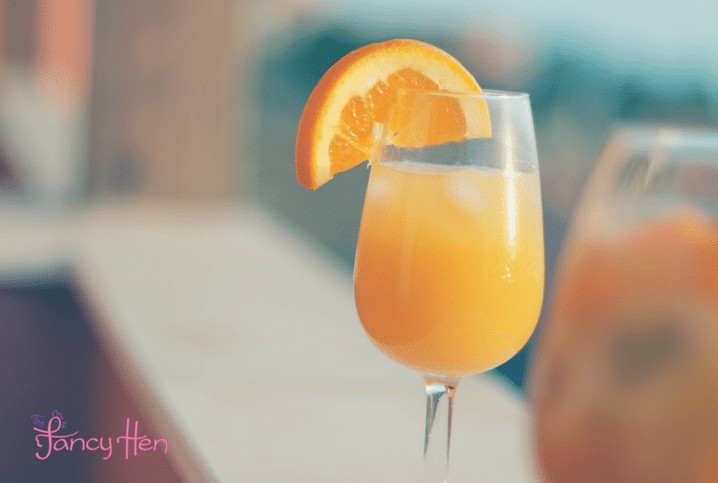 Pimp Your Mimosa
Looking for that finishing touch to the hen party? Create a Pimp Your Mimosa table where guests can spruce up their drink and have tons of fun!
Creating a mimosa bar is a fab idea for any hen party. Not only can it act as part of the decor but guests also get to create the perfect mimosa. Designate one table where you can lay out some tasty items including:
Fruit
Candy Floss
Herbs
Flowers
Flower ice cubes
Last but not least, the champagne
Make a sign saying "Pimp Your Prosecco" to display at the table. Display some items for guests to add a personalised touch to their mimosa. Some cute decorations like a mini parasol or a mini banner with each hens name would be fantastic. Get creative and ask hens to come up with funny names for each drink too. This can include their name or the brides name such as 'The Flamin Fiona' or 'The Naughty Nora'. All in the name of fun!
Make sure to take pictures of the hens and their masterpiece. Compile these photos into a collage and print for each guest to take home. The perfect way to remember what a great afternoon you had.